Using vBoxxCloud on Windows Mobile Devices
Overview
If you use an Windows Phone you can download the app from the Windows Phone Store
. The app will allow you to view and manage files directly on your Windows Phone device.
1. In your Windows Phone, press the app icon to launch the app.
2. in the Host field, enter the host of the system (web.vboxx.nl).  
3. In the User field, enter your username.
4. In the Password field, enter your password.
Navigating the Windows Phone App 
When you have access to your account, you can use the app to manage content. 
1. Press Files to view and manage your files.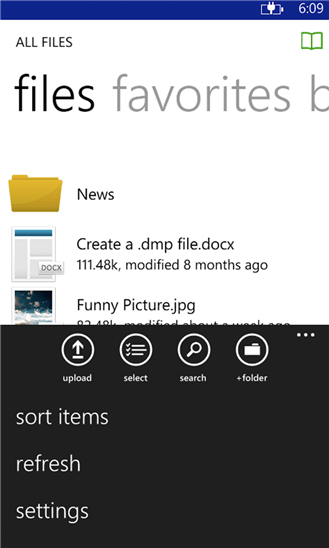 2. Press Favorites  to view a list of your favorite items.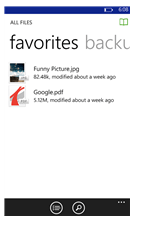 3. Press Backups to view a list of your backups.