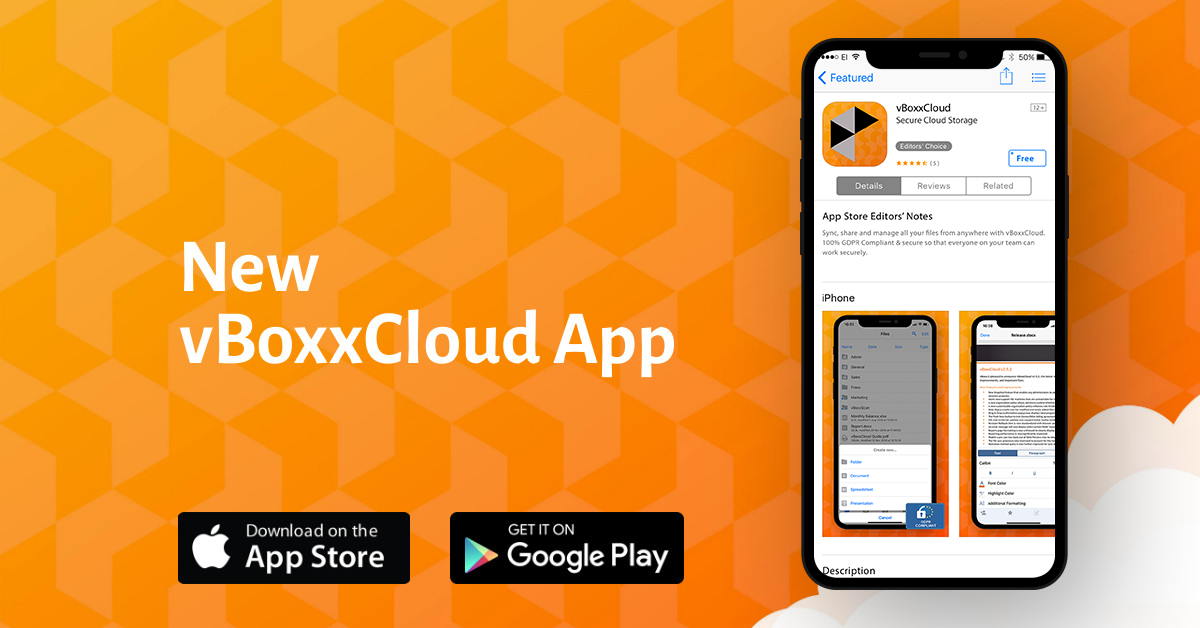 We are pleased to announce a new dedicated vBoxxCloud app, this release includes important new features and improvements related to performance and user experience.   
What's new?
The vBoxxCloud app can be found on the Google Play Store and the AppStore.
Easier to log in, writing the host server is not necessary anymore.
If you don't want to avoid the vBoxxCloud branding you can still use the Synced Tool to use vBoxxCloud on the mobile phone. 
Dark mode is now available and displays text properly. 
Fixes
We've improved the integration with the operating system, allowing better handling of the "Copy to" action. Previously, when a user selected a file to share from a third party application (such as O365 Outlook) and then used the "Copy to vBoxxCloud" with a destination folder containing a file with the same name, the copy operation was unsuccessful.

In version 4.9, vBoxxCloud creates a new version of the file with no issues.