Cross-Organization Team Shares
You can invite users from other organizations to collaborate in a Team Share. These users must have an existing account. This option is useful when you want to work in the same files with someone that is located in a different vBoxxCloud organization.
1) In the Team Share Settings page, scroll down to the Invite Subscribers section.
2) In the Invite Subscribers box, enter a comma-delimited list of email addresses that are members of a different organization that should be subscribers to the Team Share.
When you click the Save button to create the Team Share, the users who were added in the Invite Subscribers box will receive an email notification with a link to accept or decline the Team Share invitation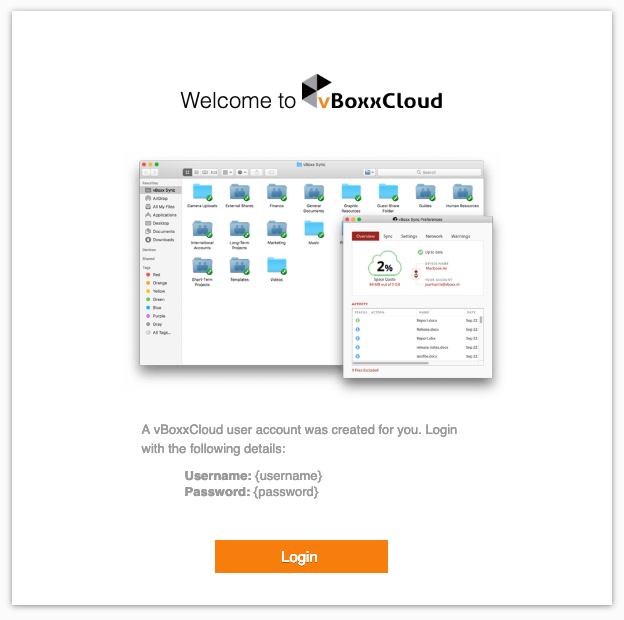 The invited subscribers will also see a notification in the Shares tab when they log into the web portal. When they click the Shares tab, they can review a list of outstanding Team Share invitations and accept or decline as appropriate.
After accepting a Teamshare invitation the Team Share is only visible in the Web interface. If you would like to sync it down to a computer just activate the Sync for the specific computer.
1) Select the grey triangle on the left side of the Team Share name to open up the Team Share options.
2) Set it to On for the correct computer.
The Teamshare will now sync down to the computer and you can work together in the same Team Share Folder.